Đăng ngày 19/11/2020.
Lưu ý: "bài viết này chỉ phát hành tiếng Anh cho tạp chí nước ngoài Asian- Mena Counsel"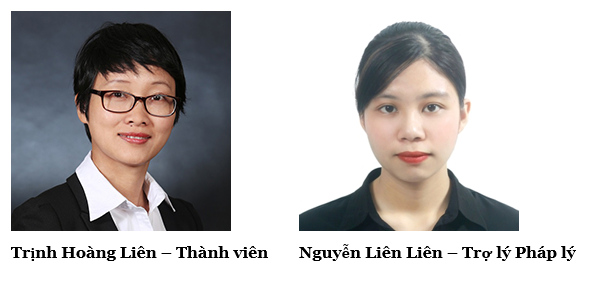 Since the first promulgation of the law on securities in 2006, Vietnam's securities market has experienced dramatical growth (roughly twentyfold in market capitalisation). After three rounds of amendments to and supplementation of the law, on November 26, 2019, the National Assembly approved the new law on securities No. 54/2019/QH14 coming into effect on January 1, 2021 ("Law 2019"). Significant changes brought in by the new law promise to create a relevant legal framework and strong impetus to enhance market development. This article reviews some prominent issues.
Securities offering
Currently, conditions on public offerings are specifically provided for stocks, bonds and fund certificates regardless the nature, size and influence of the offering. The Law 2019 improves such provisions by distinguishing conditions applicable for initial public offerings and secondary public offerings of stocks, conditions for offering of non-convertible bonds and convertible bonds and conditions for offerings of fund certificates. Furthermore, new regulations seem to limit public offerings to well-performing, large companies and pay more attention to minority investors' protection. Of particular note: for eligible IPO issuers, the threshold for paid-up charter increases from 10 billion VND to 30 billion VND; profitable performance history extends from one years to two years; issuers subject to criminal prosecution or having been convicted of any one of the crimes of violation of economic management order are prohibited; and it is required that at least 15 percent of the voting shares to be subscribed to more than 100 minority shareholders.
For private placements, the new law differentiates conditions applicable for the private placement of bonds and those applicable for other securities (stocks, convertible bonds and bonds with warrants). Only professional investors or strategic investors are allowed to apply in private placement. Professional investors are defined more broadly to comprise corporates with paid-in capital of more than 100 billion VND, listed companies, companies registered in the securities trading system, securities practicing certified individuals, individuals possessing a portfolio of at least 2 billion VND or having paid personal income tax in the most recent year of at least 1 billion VND besides other traditional financial institutions. The new law also regulates a private placement lock-up period to be three years for strategical investors and one year for professional investors.
Public companies
Law 2019 alters the criteria for public company classification. Paid-in charter capital of public companies increases to 30 billion VND (the current criteria is 10 billion VND) and at least 10 percent of voting shares are to be held by at least 100 minority shareholders. Companies successfully completing an IPO by registration with the State Securities Committee ("SSC") are also classified as a public company.
Public companies shall comply with various remarkable regulations. After a successful public offering, they are obliged to register for trading on the unlisted securities trading system for unlisted securities. Share repurchase by a public company shall satisfy a number of conditions including having sufficient funds from specific sources and assigning a securities company to undertake the transaction. Numerous aspects relating to the administration of public companies are also addressed in the new law, namely shareholders' rights and obligations, shareholder congress convention, the board of management's structure and its rights and obligations, the nomination of members of board of management, principles for the prevention of conflict of interest, and information transparency.
Securities trading market
Under the new law, the securities market is organised and operated solely by the Vietnam Stock Exchange ("VSE"), a corporate 50 percent and more hold by the State and its subsidiaries. Another important new player in the market is Vietnam Securities Depository and Clearing Corporation ("VSD"), replacing the Securities Depository Center, which will be in charge of registration, depository, clearing and supporting services for securities transactions. Like VSE, VSD is also owned by the State for more than 50 percent of their voting shares and under the supervision of the SSC.
Other significant changes
Depository receipts: this term is defined as securities issued on the basis of securities of an organisation legally established in Vietnam. There is also a term of non-voting depository receipts under the new law on enterprise 2020. This new derivative product is designed with the aim to open up foreign room without loosening restrictions on foreign control over local companies.
Clearing bank: there currently exist three clearing banks in the market, SBV for treasury bonds, BIDV for common securities and Vietinbank for derivatives. The new law sets conditions for new players wishing to enter this niche market. Most notable conditions include having charter capital of more than 10 trillion VND, two years of profitable operation, capital adequacy ratios satisfaction and other requirements on technical infrastructure.
Harmonisation with the law on enterprise: Securities companies and fund management companies after obtaining an operation license from the SSC shall apply for an enterprise registration certificate in accordance with the law on enterprise.
Foreign room applicable for securities companies, fund management companies is opened to 100 percent for foreign institutions operating in banking, securities, insurance industries and originated from countries signing bilateral agreement with SSC. For other foreign organisations and individuals, the room is set to 49 percent.
https://www.inhousecommunity.com/article/breakthroughs-vietnams-securities-market/