Post on June 02, 2020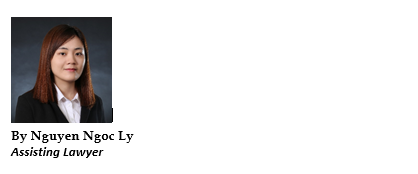 In response to the economic impacts arising from the COVID-19 pandemic, the Ministry of Finance of Vietnam has recently promulgated Circular No. 45/2020/TT-BTC dated 26 May 2020 on the reduction of fees for registration of foreign QR codes and some certain official industrial property fees ("Circular 45") pursuant to Circular No. 263/2016/TT-BTC dated 14 November 2016 regulating on fees and charges for industrial property and the collection, transfer, management and use thereof ("Circular 263").
Highlights
According to Circular 45, the following fees as previously prescribed in Section A of the schedule enclosed with Circular 263 will be temporarily discounted by half (50%) during the period from 26 May 2020 to 31 December 2020:
Fees for filing applications for registration of protection of IPRs (including applications for separation or transfer of ownership);
Fees for requesting an extension of time to respond to the notifications of National Office of Intellectual Property of Vietnam (the "NOIP");
Fees for issuance of protection certificates;
Fees for issuance of certificates of recordal of IP license agreements;
Fees for maintenance, extension, invalidation or annulment of Certificates of IP protection (regarding patents for inventions, utility solutions, trademarks and industrial designs);
Fees for issuance of industrial property representation service practice certificates and declaration and registration of industrial property representative.
The captioned fees for which the   incentive policy applied are generally insignificant, which is in the range of VND 50,000 to 200,000 VND (about $2 – $9 as converted into USD), compared to overall costs with regard to the corresponding procedures. Therefore, the amount of money saved for many IP cases is generally not remarkable. However, applicants, in some circumstances, may receive significant discounts for total costs paid to the NOIP in light of these fees are individually charged for each unit such as class, claim or application.
Due to the global spread of the COVID-19 outbreak continues to be at more serious and complex situation, the promulgation of the Circular 45 has expressed the efforts of the government of Vietnam to support and share the difficulties with individuals and enterprises who wish to protect IPRs which is realistic and noteworthy.
Contact
For further information regarding registration and protection of intellectual property rights in Vietnam, kindly contact us at the following contact information:
Mr. Tuan Anh Nguyen
Partner
Mobile +84 90 340 4242
E-mail: [email protected]
BIZCONSULT LAW FIRM
Hanoi – Ho Chi Minh City
Vietnam
www.bizconsult.vn