Đăng ngày 10/08/2020.
Lưu ý: "bài viết này chỉ phát hành tiếng Anh cho tạp chí nước ngoài Asian – Mena Counsel"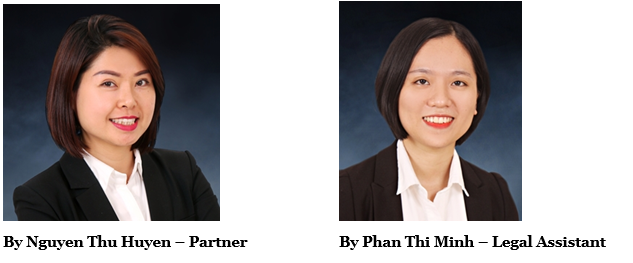 The current economic situation in Vietnam has revealed various disadvantages and loopholes in the legal framework, especially under the backbone law on investment. Though, the Law on Investment 2014 (LOI 2014) has been in effect for six years, new regulations are needed to create a more transparent, favourable and sustainable investment environment. On June 17, 2020, the National Assembly of Vietnam adopted the Law on Investment (LOI 2020), which will take effect from January 1, 2021 with the following salient changes:
List of prohibited and conditional business lines
Debt collection services has been added to the list of prohibited business lines as numerous service providers have abused this business activity to extort properties or to manipulate in the black lending market, causing public and security disorder.
For the list of conditional business lines, the LOI 2020 removes 22 business lines that are deemed to have no direct impact on national defence and security, social morality and public health, or which are already controlled by technical regulations and standards. Most popular businesses no longer belonging to the conditional list include franchising, logistics services, commercial arbitration, debt trading services, shipping agency service, medical equipment inspection service and aesthetic plastic surgery services. In contrast, it supplements a number of business activities to the list including insurance auxiliary activities, fishing vessel registry, architectural services, piping water supply service, data centre services, electronic identification and authentication services, provision of payment service without using customers' payment accounts, among others.
Concretise market access commitment to foreign investors
Market access commitments are now specifically addressed under the LOI 2020. In particular, the government must officially issue a list of business lines not open to foreign investors or which imposed conditions. Accordingly, foreign investors who wish to engage in business lines limited to foreign investors shall meet the conditions of: (i) foreign ownership room, (ii) statutory investment forms, (iii) scope of investment activities; (iv) capacity of foreign investors and business partners participating in investment activities and other regulatory conditions. For all other business activities, foreign investors are equal with domestic investors in all respects. New regulations on detailed list limited to foreign investors under LOI 2020 may improve the transparency and feasibility in applying Vietnam's market opening commitment under the next-generation FTAs.
Favourable mechanism for innovative start-ups
The definition of innovative start-up investment project is given as a project implementing ideas based on the exploitation of intellectual property, technology, new business models and rapid growth potential. Such projects are entitled to investment incentives. Foreign investors who set up medium- and small-sized innovative start-ups are not required to submit investment project nor obtain an Investment Registration Certificate for the purpose of setting up enterprises.
Deemed foreign investors
Previously, the threshold to consider a foreign-invested economic organisation (EO) as a foreign investor was 51 percent or more of charter capital of target company held by (a) foreign investors; or (b) EO which 51percent or more of its charter capital is owned by foreign investors; or (c) foreign investors and EO stated in (b) jointly. Consequently, such EO must satisfy the investment conditions and comply with investment procedures applicable to foreign investors when participating in incorporation of another EO or acquiring interest in an existing EO or investing in the form of BCC. The LOI 2020 deceases this threshold to 50 percent to comply with controlling ratio under newly adopted revised Law on Enterprise.
Cases where M&A approval is required
The LOI 2020 specifies instances where foreign investors must obtain M&A approval before acquiring an ownership interest in the target company as follows:
an increase of foreign ownership in the target company engaging in business lines included in the lists set limited to foreign investors;
an increase of foreign ownership in the target company from under 50 percent to exceeding 50 percent of the charter capital;
an increase of foreign ownership in the target company which already exceeds 50 percent of the charter capital; or
the target company is using land located at sea-islands, borderlands and coastal areas and other areas having an effect on national security and defence.
The change is expected to overcome ambiguity of the provisions on cases requiring M&A Approval under the LOI 2014.
Mechanism for selecting investors for implementing investment project
To ensure the uniformity and consistency of the legal system, the LOI 2020 clarifies principles, respective conditions applied for each method of selection of investors for implementing land-use project, including: (i) auction for land use rights; (ii) bid for investor selection; (iii) approval of investor.
https://www.inhousecommunity.com/article/law-investment-2020/