NEW REGULATIONS ON INTELLECTUAL PROPERTY LAW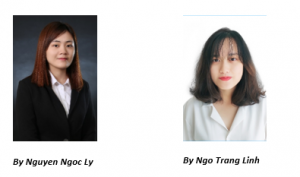 On June 14th, 2019, the National Assembly enacted Law No. 42/2019/QH14 on amendment and supplement of a number of articles of Law on Insurance Business and Law on Intellectual Property ("Law No. 42") to comply with the Intellectual Property regulations set forth in the Comprehensive and Progressive Agreement for Trans-Pacific Partnership (CPTPP). Law No. 42 will officially take effect from November 1st, 2019 with points related to Intellectual Property noted as follows:
1. Novelty and inventive step of patent
A patent shall not lose its novelty if the patent application is submitted within 12 months in Vietnam from the date that:
i. The patent is directly or indirectly disclosed by the person who is entitled to registry or the person who has information about it.
ii. The disclosure of the patent by the State administrative agency of industrial property rights is inconsistent with the laws;
iii. The patent application is submitted by the person who is ineligible for registration.
The patent shall not be considered losing its novelty as new regulation of Law No. 42 extends the time limit for submission of patent application from 6 months to 12 months. Besides, Law No. 42 provides wider range of the applicants than the former regulations of Law on Intellectual Property.
In addition, Law No. 42 supplements the regulations that a technical solution which is a patent disclosed in the above cases shall not be used as a basis for evaluating the inventive step of such patent.
2. Validity of the Trademark Licensing Agreement ("TLA")
The TLA between the parties is legally binding upon third parties without being registered at the National Office of Intellectual Property.
3. Obligation to use the trademarks
In the event that a dispute arises due to a request for termination of validity of Trademark Certificate of Registration of the third party as the trademark has not been used for five (05) consecutive years, the use of licensed trademark by a licensee is still considered the use of the trademark owner.
4. Self-defense right
According to Law No. 42, an organization/individual that is abused by intellectual property defense procedures (intentionally exceeding the scope or purpose of the procedure) is entitled to request the Court to compel the abusing party of compensation for damages caused by abusive procedures (including reasonable fees for hiring a lawyer).
Moreover, there are additional amendments as follows:
1. Names and indications, which are the common name of goods and widely accepted by consumers in Vietnam, are ineligible for protection as geographical indications;
2. Refusal or cancellation of geographical indications due to "potentially confusing" instead of "will cause confusion" with protected trademark in Vietnam;
3. An application for registration of industrial property rights shall be submitted in paper or electronic form according to the online filing system;
4. Supplementing provisions on International proposals and processing of International proposals for protection of geographical indications;
5. Material losses caused by intellectual property's infringement can be determined by the intellectual property right's holder in accordance with provisions of laws.