29 November 2023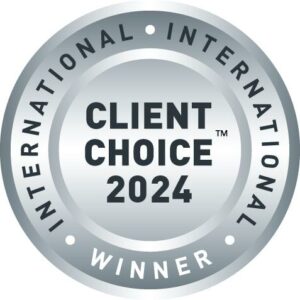 Congratulations on Partner Viet Dang Nguyen's winning the Lexology's Client Choice Awards 2024 (Recongnizing Excellence In Client Service in M&A). He has been recognized as a winning recipient based on excellent reviews from clients, amongst 2,500 nominations by corporate counsels for these awards just one expert is recognized by Lexology within a category/jurisdiction per year.
Viet practices laws in Vietnam since 2000 and is regarded as amongst the best in Vietnam. He heads Bizconsult Law Firm as a senior partner with his decades of experiences in major areas of practice in corporate & commercial, M&A, banking & finance, real estate, construction, litigation, labour & employment.
Established in 2005, The Lexology's Client Choice Award recognizes firms and individuals who stand apart for their excellent client care and the quality of their work. The criteria for recognition focus on an individual's ability to add value to clients' work. Clients rate individuals on the following service criteria, among other things: quality of advice, industry knowledge, strategic thinking, responsiveness, effective communication, project management, loyalty, and ethics. For more information please Lexology profile.